Is the Paloliworld Shop a Japanese brand?
Well, kind of. Our product has been exclusive manufactured in Japan for over 10 years (The factory behind us only manufactures for Japanese brands), For example, some time ago we were OEM for Japanese Olympic clothing.  Additionally, our team is a melting pot of all different ethnicities and orientations, so long answer short: we are a USA brand with Japanese heritage!
Is there a Paloliworld Shop store?
We do not have a freestanding store (at this time), but you can find our products at one of our awesome authorized retail partners!
How do I use my promo or discount codes?
After filling your cart with all the products you love, click the "Checkout" button from the Shopping Cart page.  Enter your discount code in textbox field Gift Card or Discount Code. Then, click the "Apply" button to add the promotion to your order. You can enter the discount code anytime during the checkout process before payment is completed.

Note: Discount codes cannot be used in conjunction with other promotional codes. Only one discount code can be used per order.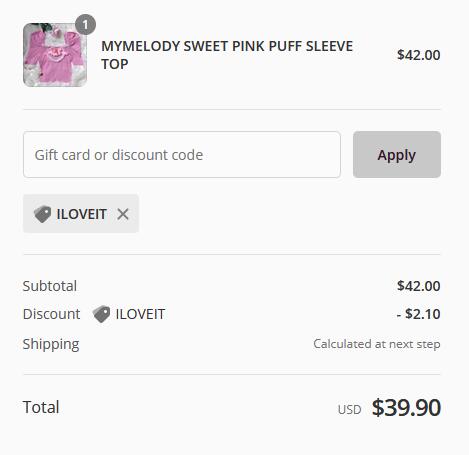 How do I track my order?
After placing your order, you will receive an e-mail with your shipment's tracking number. You can also check on the status of your shipment by logging into your account and click on 'my orders' and it will lead you to the page with your order details as well as your tracking number.
Follow this page:track my order
Can I edit my order?
Because we aim to ship orders as quickly as possible, it is not possible to edit your order unless you contact us directly.  If your fulfillment status states "Unfulfilled" we may be able to make changes to your order before it is shipped.  Please note that we may either refund or bill you the difference for any changes in your order's total amount. Orders that have already shipped are not eligible for changes.
Can I cancel my order?
We can only cancel orders that have not been fulfilled yet.  Please check your order's fulfillment status by logging into your account and checking "fulfillment status".  If it states that your order is "Unfulfilled" we may be able to cancel your order if you contact us as soon as possible.  Orders that have already been fulfilled are not eligible for cancellation.
What is the Returns/Exchange policy?
All of our stuffs is FINAL SALE for sanitary reasons. If your order arrives damaged please email us within 5 days and we will work to fix your order ASAP.. 

 
Do you ship internationally?
Yes, we do!  International shipping fees apply.