Being a cute Anime girl is a lot simpler than you think! So look no further because I will tell you some tips and tricks on achieving your goal of becoming the cutest anime girl you can be.
So why not start with some hairstyles.
Kawaii Hairstyles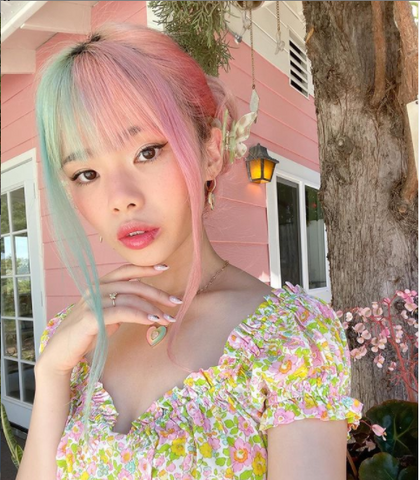 Mei Yan @princessmei
Whenever I think of anime hairstyles, I immediately go to Mei Yan's Youtube channel. She has an endless amount of videos showing you hairstyles from your favorite anime or just adorable styles in general.
Her content is more than just hair, but she definitely doesn't lack the cute factor when showing her hair tutorials. She has easy-to-follow videos that show you a step-by-step process to achieve your desired look, and there are so many styles to choose from!
But if you don't want to color or change your hair to achieve a cute hairstyle, don't worry, there are always wigs.
If you have some money to spend and want high-quality wigs, there is Epic Cosplay. You can find full wigs or pieces, different colors, and more!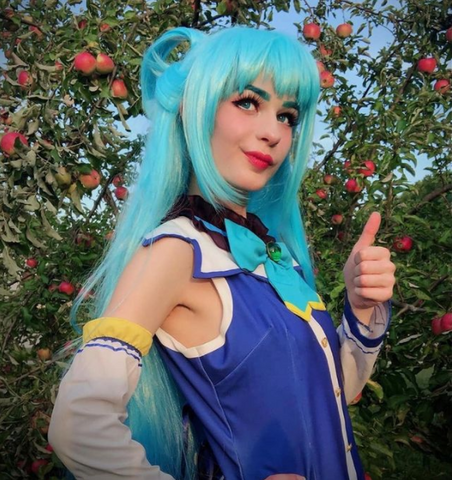 Finding wigs in different color variants is amazing because there aren't many limitations to your desires. There is something for everyone there, and I'm sure you'll fall in love with some of their pieces.
They even have a clearance section! So if you're lucky, you might find the wig you've always wanted and for a lower price! Who doesn't like to save money? Talking about saving money, how about some good quality wigs on a cheaper scale?
Well, I got you covered.
Many places online claim they have good wigs for a low price, but they always give low-quality products or are stressful to deal with. So it's always difficult to find wigs (or anything really) on a smaller budget, and you usually get what you pay for.
But if you want wigs for a lower price that are not extremely sketchy and are of decent quality, then let's look at Amazon.
On Amazon, the best buyers I've heard about that are better to purchase from are usually MapofBeauty and ANOGOL. They have extremely cute, bright, and colorful wigs that are nice, considering the price. However, you can buy cute wigs from other sellers if you choose to.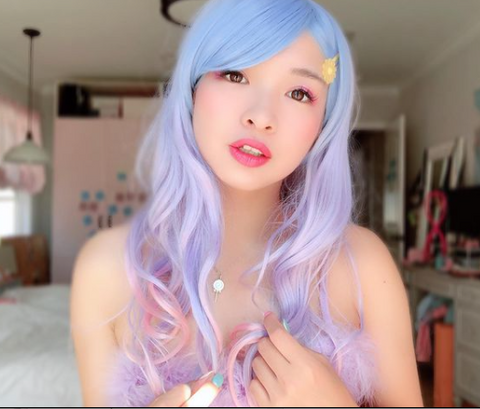 Nuo Yee @nuoyee
Amazon's wigs range from being natural and adorable to full-on anime-styled and everything good in-between. This is amazing because that means not only are you paying lower prices when compared to big company brands, you're also not limited with choices.
So go ahead and choose your favorite!
But how about finding cute outfits?
Adorable Clothing Options
There are many places where you can find cute anime girl-styled outfits. However, two places I found just scream cute; these places are Paloliworld and The Kawaii Factory.
Let's start with Paloliworld!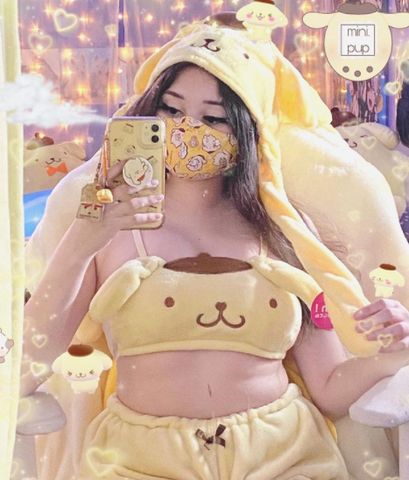 They have a cute selection of pajamas/sleepwear and options that not only stand out but will also make you feel like the cutest anime girl in the comfort of your home. They even have a whole Sanrio collection of clothing!
My 3 favorite pieces from this pajama collection are the Cinnamon roll, Pompompurin, and My Melody sets. There are so many cute clothing options; how can I just pick one?!
But if you want cute everyday clothing to wear while you're out and about, The Kawaii Factory is just the place you're looking for.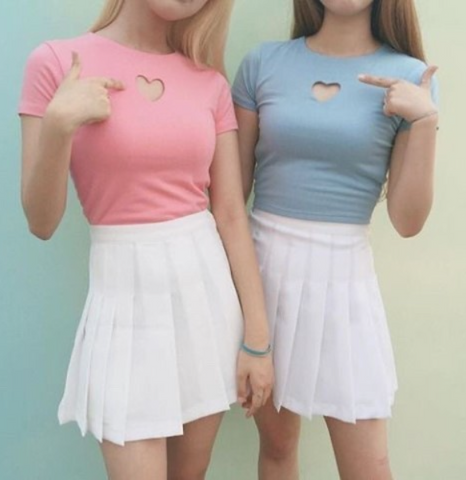 They have so many options of clothing that are all cute in their own way. They have tops, bottoms, outerwear like jackets and cardigans, accessories, shoes, and so much more!
I think The Kawaii Factory has excellent options if you want to put together an outfit for yourself, and when you look at their website, you'll notice they have a plus-size section!
So if you thought being a Cute Anime Girl was limited to only those on the skinner side, I hope you'll be amazed to see that these options I've mentioned include clothing for people of varying sizes (according to customers or is stated on their site).
One of the most important things that bring together a cute anime girl's look is undeniably makeup. So let's look at a couple of options!
Cute Make-up Looks
If you want a more natural look, then I would highly recommend Taiga KZ's Youtube Video. She is really active on Instagram but doesn't have much content on her YT yet. However, she already has a few cute make-up tutorials.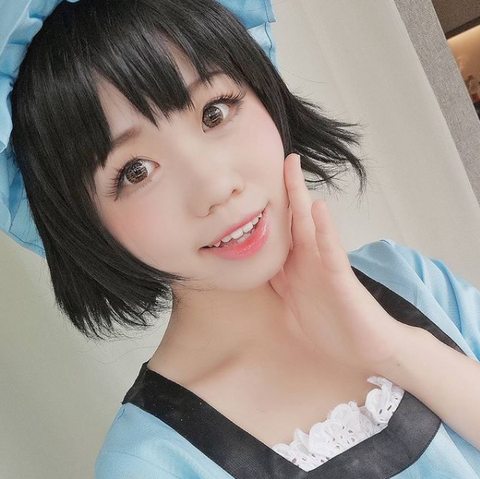 Kaiga (Instagram: @kaiga765)
Her videos are straightforward to follow, and she explains everything in great detail. She does many natural-styled makeup looks, but that doesn't mean her creations are bland; it's quite the opposite.
The looks she shows are simple enough to make one feel like they aren't wearing tons of makeup, but it has just enough pop to make you feel super cute.
But, if you're looking for something less natural that still looks crazy cute, then let's look at Anzujaamu's Youtube Channel.
Anzu (Instagram: @anzujaamu)
Anzu's channel has many cute makeup looks that show us the process and sometimes explain what type of products she uses. Her channel isn't just about make-up looks, though.
She sometimes does Q&As with her viewers and even does an occasional talk about wigs and properly caring for them, which I would also recommend watching!
Being a cute anime girl also means taking care of oneself, and it's hard to look cute when you have a stained and smelly wig. So let's not forget proper hygiene!
Most Importantly, Have Fun
At the end of the day, dressing as a cute anime girl should be fun. Whatever you consider cute and how you choose to express it is the most important thing. Whether you've used or looked at any of the things I've mentioned or not, as long as you feel confident and cute in what you wear, then you're already on your way to becoming an adorable anime girl.
Written by: Jessica Alcazar