If you are familiar with the world of Sanrio, you must know of their most loved character for 2021, Cinnamoroll.
WHO IS CINNAMOROLL?
Cinnamoroll is a floppy ear, blue-eyed, pink cheek white puppy that was born in the clouds. For a little history, Cinnamoroll was created in 2001 by Miyuki Okumura with the original name cinnamon but was officially named Cinnamoroll in 2007.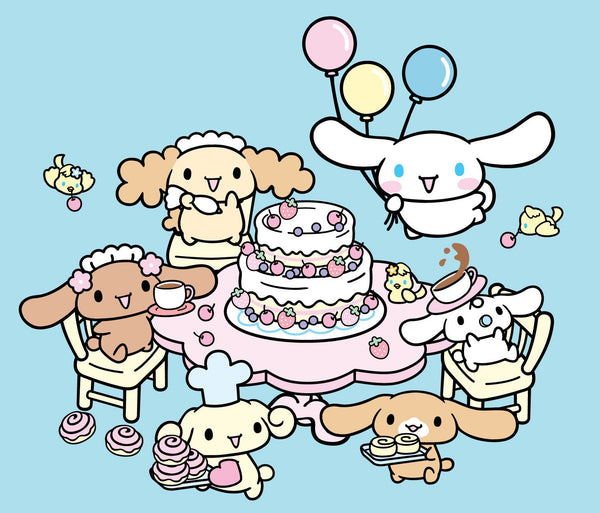 Cinnamoroll is characterized by his curly tail that looks like a cinnamon roll and the floppy ears he uses to fly. He was found by the young owner of Café Cinnamon and he became the official mascot of Café Cinnamon. Now he spends his days being shy, cut, quiet, friendly, and sleeping in the laps of customers.
Sanrio has many mangas, shows, movies, accessories, clothes, and video games that are centered around Cinnamon roll. His friends include cute coffee inspired puppies such as Chiffon, Mocha, Espresso, Cappuccino, and little Milk.
Kawaii Cinnamoroll clothes, accessories, shows, video games, manga, movies, and books are a good way to share the cuteness with yourself, your friends and family. The manga Fluffy, Fluffy Cinnamoroll, and the book Cinnamoroll: Cinnamon's Wonderland trip are just some ways to experience the life of Cinnamoroll.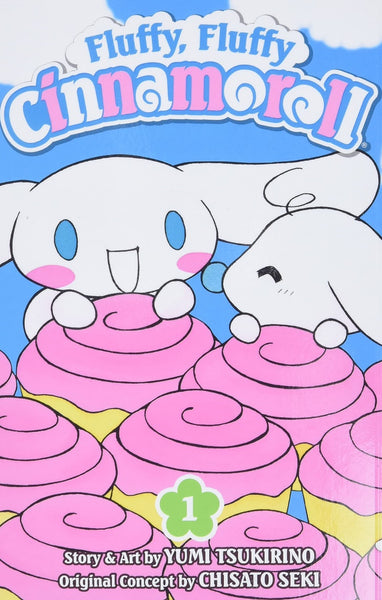 You can get the manga here on amazon
Other forms of media to experience Cinnomaroll through video games, movies, and shows, are Cinnamoroll the movie, Cinnamon no parade, Cinnamoroll Koko ni iruyo, and Cinnamoroll: Kurukuru Sweets Paradise, also the Android and iPhone Hello Kitty mobile game features Cinnamoroll.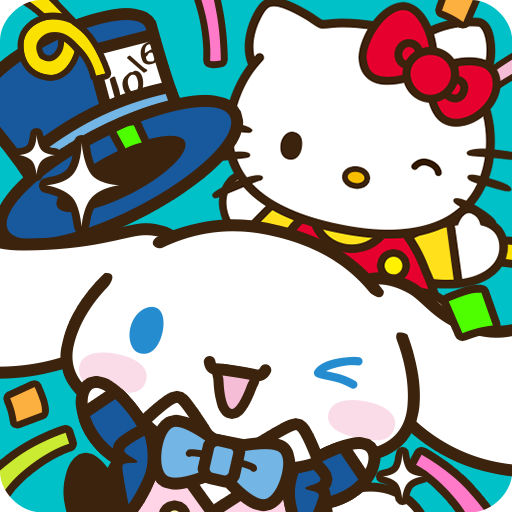 Check it out on the play store here
Check out the apple store here
Where
 to shop?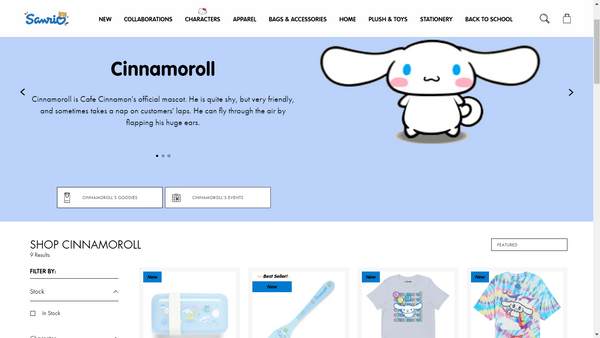 Firstly, you can get Cinnamoroll kawaii products on the official Sanrio website. The Sanrio website is host to all its popular characters. They sell clothes, wallpapers, Lunchboxes, and cushions.
You can also get free printable and digital Cinnamoroll goodies such wallpapers and party décor like cupcake wrappers. Sanrio aims to spread joy through gifting cuteness with all these cute characters such as Cinnamon and Hello Kitty.
You could even visit in person Sanrio stores all over the world. Sanrio stores are in the united states, London, Japan, Spain, and Canada. Sanrio Puroland located in Tokyo is a perfect place to shop for Cinnamoroll merch. Sario Puroland has places like their entrance shop and Cinnamoroll dream café where you can find Cinnamonroll Kawaii Products.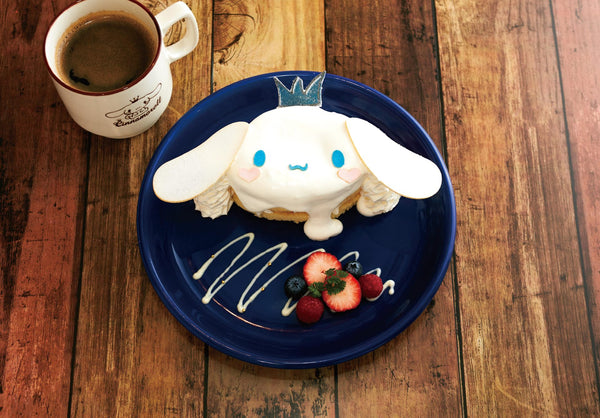 You can also visit Cinnamoroll's second café Cinnamoroll café located in Shinjuku city, Tokyo Japan, which is a "permanent" character store. This means it's not a short-time pop-up shop like other character stores. 

Next, we have paloliworld, which is a kawaii and sexy lingerie and clothes. They produce their own designs that are lovely and unique. Paloliworld has Cinnamoroll themed lingerie, pajamas, shirts, and pullovers. These can be really good additions to your kawaii cosplay wardrobe.
Also if you want to be comfortable in your own home the Cinnamoroll pajamas are for you. Bra sets and lingerie have the cute features of Cinnamorolls blue eyes and Floppy ears so that you can enjoy being cute and sexy at the same time!!!!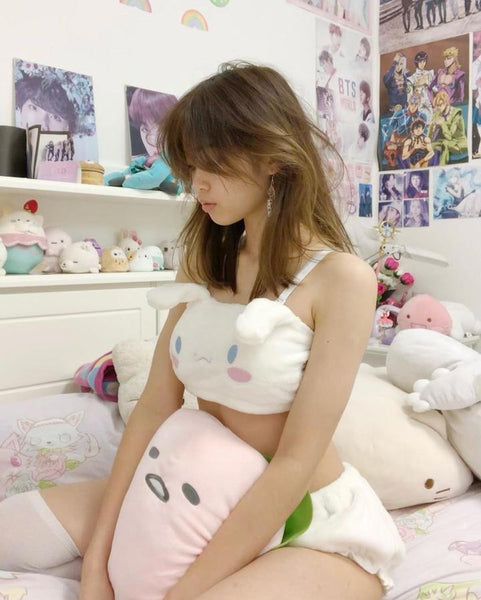 I definitely think the Cinnamoroll coral velvet pajama set or Cinnamoroll fluffy pajama set is a must-have also they are so cute, soft, and fluffy and look so comfortable to wear. You can also get two, one for you and your special person.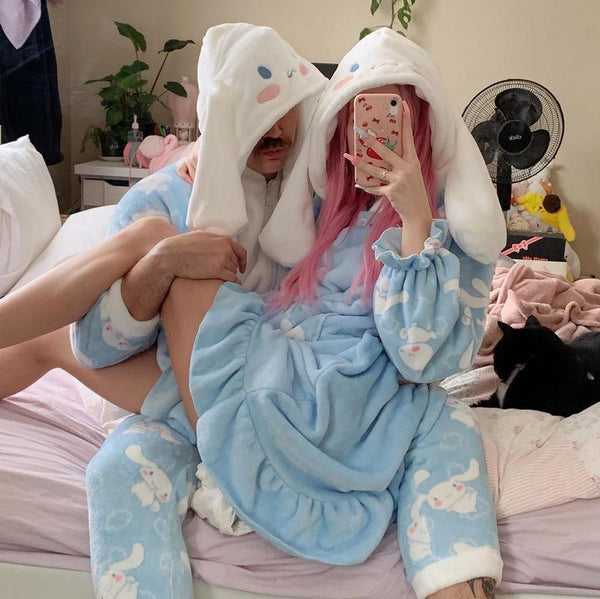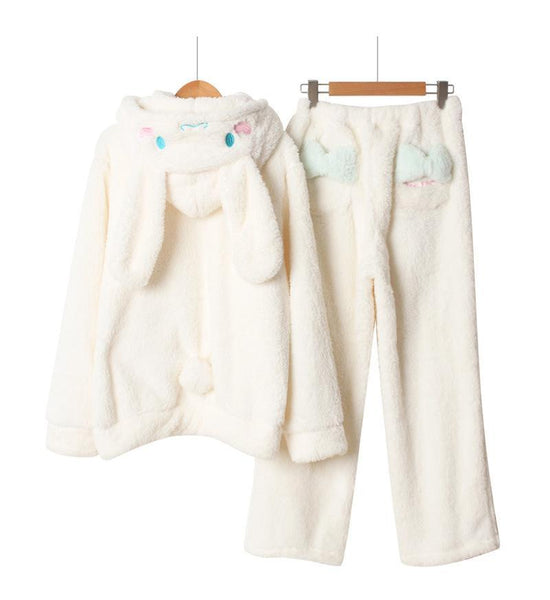 Another Cinnamoroll product from paloliworld that I recommend is the homemade cinnamon necklace because it's cute and sexy and adds a little sparkle to any kawaii outfit.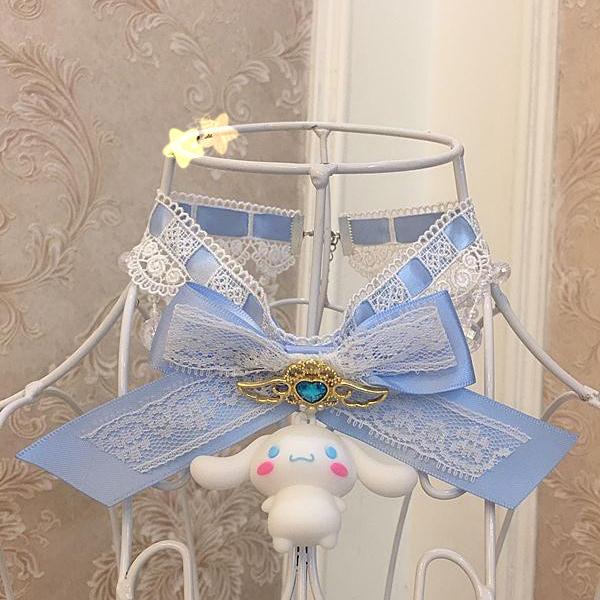 Blippo
The blippo Sanrio shop has over 200 kawaii Cinnamoroll products falling in the category of charms, plushies, stationery, self-care, and accessories.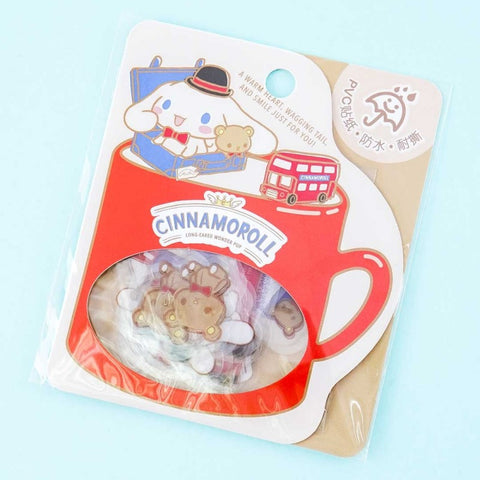 This shop is a perfect way to get Cinnamoroll included in your lifestyle, that's if your clothes are not already your life. You can find Cinnamoroll themed shower powder, gumball scented spray sanitizer, hand milk, and lip balm. With these, you can be your most beautiful Cinnamoroll.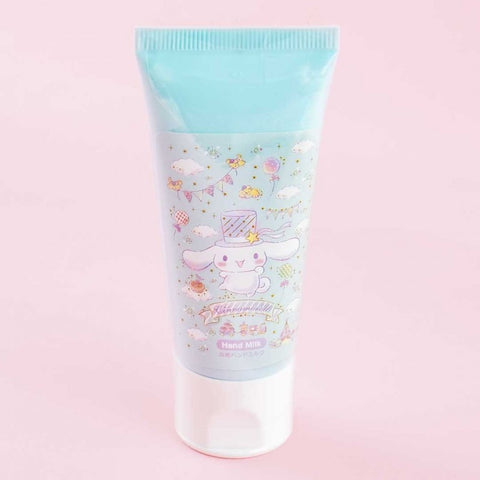 You can also find a lifelong Cinnamoroll company in the blippo store. If you're afraid of the dark you can find a Cinnamoroll blanket to cover your head or get a lucky charm to protect you and keep you company.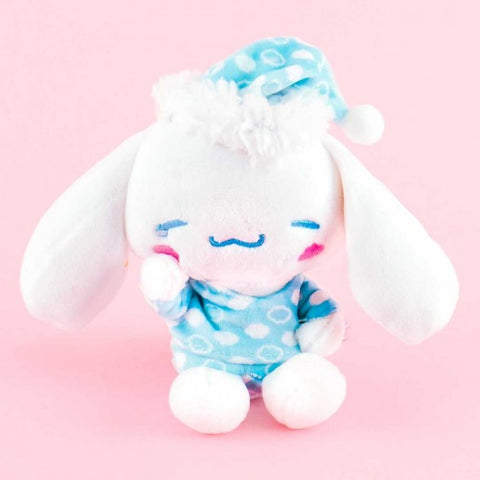 Blippo has products that aim to share our favorite cute little pup through making use say healthy and beautiful. You can even sleep better with sweet Cinnamoroll. 
JapanLa

 
Our fourth shop is Japan LA there Cinnamoroll Sanrio shop has more things you can add to your beautification collection. The more kawaii the happier ad better. After getting clean and pretty with the cute items you get from the Blippo store you can dry of with the cute Sanrio towels.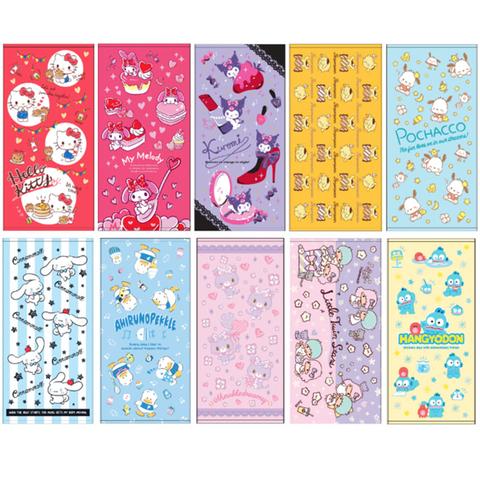 We know you're getting ready for that trip too so you might need your cute Cinnamoroll shirt-hoodie and put your camera in your camera bag with your cute cinnamon ice-cream key chain.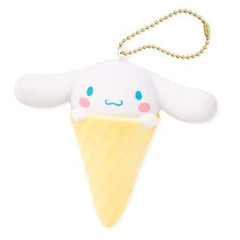 Then after packing for your big trip tomorrow you cuddle in your fluffy Cinnamoroll pajamas and drift off to sleep.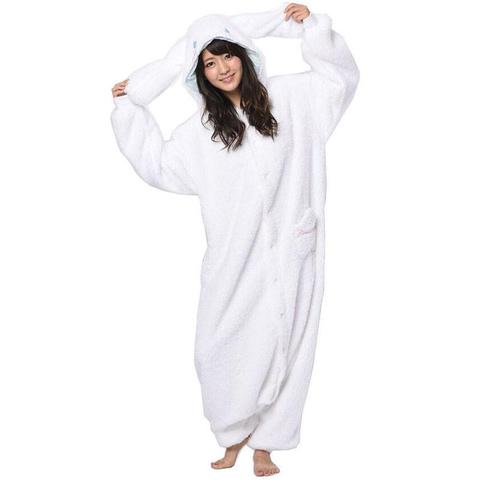 From the JapanLA store, you can snuggle up with Cinnamon any time any day, don't forget your suitcase.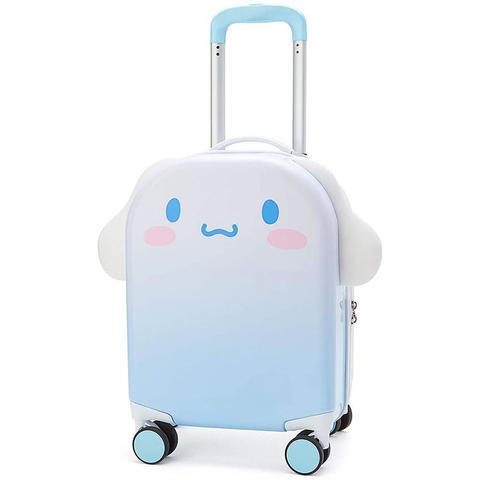 Honorable mention - 

UOOBOX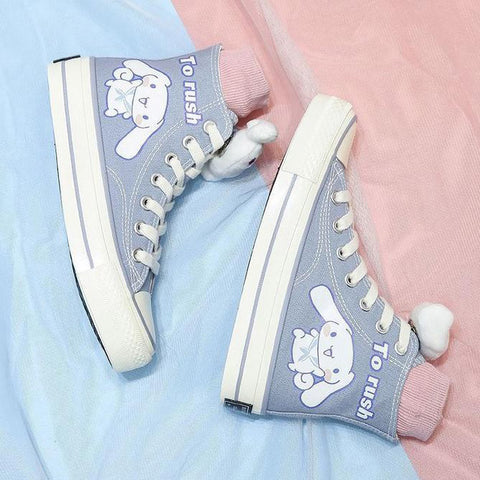 Lastly, our honorable mention is UOOBOX, they have an adorable pair of Cinnamoroll shoes that will make your inner puppy jump for joy. Check them out so you can have these cute shoes for your long trip site seeing in Kawaii land.
Conclusion
Our favorite puppy Cinnamoroll has given us joy with his floppy ears and curly tail. By getting cinnamon Kawaii we can all share some cuteness all over. I mean have you see his cute little face he is so squishy.
I hope you can channel your inner Cinnamoroll by checking out these amazing stores. Also follow and share his story through his manga, movie, and video games to help Sanrio achieve their goal to spread joy through gifting cuteness. Check out his other puppy friends too because they are also all adorable. Don't be afraid to share your love for cinnamon in the comments and spread the love.