So you've probably been wondering whether your favorite Sanrio character is one of the most popular characters in 2021. Well with my research, you'll find the answers you're looking for.
I was quite surprised to find out that my favorite Sanrio character is number one on the rating charts. Not only will I tell you who the top five popular characters are, but I will also provide a short introduction for each of them. So all you Sanrio lovers, listen up cause this one is for you. 
1. Cinnamoroll: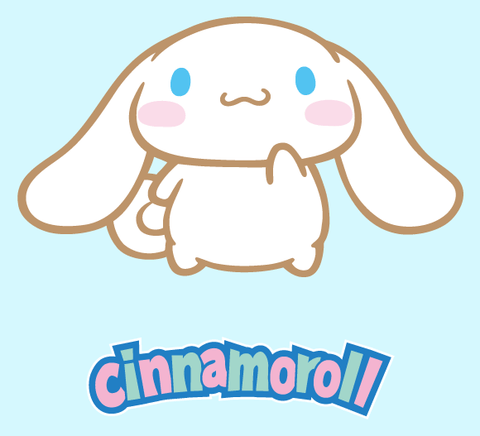 View Our Cinnamoroll Collection!
Cinnamoroll is one of the most popular Sanrio characters. He was born on the 6th of March 2001, on a cloud far up in the sky. He's a little dog with white fur, blue eyes, pink cheeks, a curly plump tail, and long ears that allow him to fly. 
Cinnamoroll was created by artist Miyuki Okumura for Sanrio in 2001. Did you know that Cinnamoroll's original name was 'Cinnamon'? They changed it to Cinnamoroll in 2007. Well now, we both learned something new about this cute and cuddly dog. I'm glad that he is number one because Cinnamoroll is one of my favorite Sanrio characters. I love him so much that I bought this really cute pastel blue pullover with a lace heart on the front with Cinnamoroll in the middle of the heart. It's adorable and perfect for winter. 
2. Pompompurin: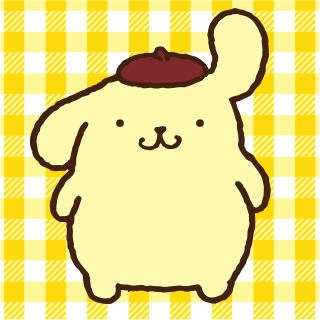 View Our PomPomPuron Collection!
Pompompurin is a cute Golden Retriever dog. He was born on a sunny day on April 16th,1996. He is well known for his cute little brown beret. He's just like any fun-loving dog that loves to play and catch on mischief. If you didn't know, his nicknames are 'Pudding Dog' and 'Purin'. I think that he is such a cute and cuddly character. Plus I've seen a lot of cute merchandise from him lately. So it's definitely worth buying if you like all things Kawaii. Our website has the cutest Pompompurin pajamas that you should definitely take a look at. You won't regret it!
3. Pochacco: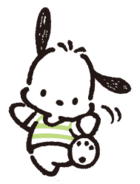 Pochacco is another cute dog created by Sanrio on the 29th of September, 1989. He is known as this cute white dog with black floppy ears with no visible mouth. He is often dressed in sports attire. That is mainly because he has a sporty and playful personality.
His favorite sports include soccer and basketball. It seems as though the Sanrio dogs are quite popular! Fun fact, he's home country is Fuwa Fuwa (airy) Town. But, sometimes Sanrio will change character history in order to appeal to local audiences. So he is sometimes said to be born in Brazil or that he lives in New York. 
4. My Melody: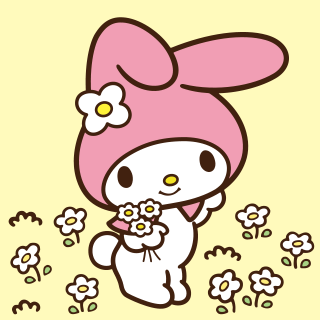 My Melody, also known as 'My Melo' is a cute little white rabbit. She was born on the 18th of January in London no less. She is best friends with a well-known kitten named 'Hello Kitty'.
When My Melody debuted, she was portrayed as Little Red Riding Hood in her version of this classic fairy tale story. That's how she got this little pink hat(which was once Red) of hers.
Personally, she is one the most popular Sanrio characters lately because I see her everywhere. Almost everyone loves to buy My Melody clothing and plushies etc. She is such a sweet and warm-hearted character. Although she is always pictured together with Kuromi, these two are actually rivals. But she remains kind and sweet towards Kuromi.
5. Kuromi: 
Coming in 5th place on this list is our friend Kuromi. She is a kawaii little white rabbit wearing a black jester's hat with a pink skull on the front and a black devil's tail. She's perfect for those of you who love visual Kei and gothic fashion. She'll fit perfectly into your style of fashion. 
Fun fact, the pink skull's facial expression can change to match Kuromi's mood. Plus her birthday is on Halloween, how perfect is that. I'm really loving this full gothic vibe from this character.
As we all know, My Melody is her rival. She doesn't like My Melo at all. But they look so cute together in photos! Kuromi is the 'tomboy' counterpart to My Melody. Meanwhile, My Melody has warm kind feelings towards Kuromi. Kuromi's feelings are the complete opposite, she likes to look tough. 
Now let's get to the fun part. Where you could buy Sanrio merchandise. There are so many stores that sell them both online and in stores. The easiest way to find merchandise would be in Japan because that's where these characters originate from. But if you're looking for a cheaper option, look no further because I have the answer you are looking for. All of these stores sell any kind of merchandise that you want. There's a large variety from clothes, plushies, accessories to kitchenware. Anything you need to make your outfit looks super kawaii and your house/bedroom look kawaii too. 
Here are a few stores that you could look at: 
But if you would like to know who is part of the top ten list. The other five Sanrio characters are Hello Kitty, Little Twin Stars, Show By Rock, Tuxedo Sam, and Cogimyun. This is numerical order, I can't believe that Little Twin Stars placed seventh on the list. I really like these two cute pastel siblings, they are one of my favorite Sanrio characters.
The Sanrio company was made in Japan. That would be the best place to find all kinds of Sanrio merchandise. In Tokyo, they have an amusement park named Sanrio Puroland in which you could enjoy Sanrio themed rides. 
This rating list is the most recent popularity list for 2021. I think this is very interesting because I didn't know about this until now. So we both learned something new today. Now it's time to buy mire Sanrio merchandise! I know that I will buy more. Our website can provide you with many Sanrio apparel.
Written by Jessica Norman
Instagram: rainb0w.sweety
Reference: 
https://hellokitty.fandom.com/wiki/Kuromi
https://www.siliconera.com/sanrio-character-ranking-2021-winner-is-cinnamoroll-again/
https://paloliworld.com/collections/sales/products/cinnamon-dog-pullover
https://hellokitty.fandom.com/wiki/My_Melody#With_Family_and_Friends